Last week, InsideSAP joined hundreds of SAP users at Australia's only independent member run event, the SAUG Summit. The summit was held at Sydney's International Convention Centre on the 26th and 27th of August.
The SAP Australian User Group (SAUG) is an independent, not-for-profit industry association that provides information, access and advocacy for SAP customers and professionals. With a member base of over 4,500 individuals from 500+ companies, SAUG is the only SAP-endorsed user group in Australia.
The SAUG Summit Tracks – Day One
Starting off the Monday was a double keynote. "Customer Success –listen, act, communicate & celebrate!" was presented by Keith Strodtman (Senior VP & COO, Customer Success, SAP Global). "The key pillars of success in becoming a customer centred Intelligent Enterprise" was presented by former SAP President & CEO of APJ and North America, Geraldine McBride (now CEO & Director, MyWave AI).
Following a short break, we had a whopping seven tracks to follow:
Digital Transformation
Financial Transformation
Technology
People Engagement
Optimising SAP
Customer Experience (IT)
SAP Innovation
Several SAP speakers led breakout sessions in each track, alongside notable experts from Xinja, SNP, Virtustream and more. With so much news in InsideSAP on these topics, I kept myself busy in sessions around cloud, innovation, CX and UX.
I was particularly interested in learning how organizations are measuring customer experiences with Qualtrics, in a presentation of the same name. Speaker Lisa Khatri (Qualtrics Head of Research & Brand Experience Strategy -APJ) showed us how companies can monitor and improve every moment along the customer journey.
Another highlight for me personally was the presentation "C/4HANA Revealed" by Alfred Bonilla (Customer Experience Evangelist, SAP Customer Experience). We learned how the technology platform brings together customer data, machine learning and microservices to power real-time, intelligent customer engagements across sales, service, marketing and commerce. We also saw how C/4HANA connects to other solutions including SAP Supply Chain solutions and SAP S/4HANA.
The SAUG Summit Tracks – Day Two
Tuesday was led with two more international keynotes. Ray Wang (Advisor, Author, Founder, Chairman and Principal Analyst, Constellation Research USA) prepared us to craft a digital transformation mindset in "Inside exponential business models – From post digital divide to winner takes all networks." In the next keynote, "How Microsoft runs one of the biggest SAP implementations in the world," Mike Taylor (General Manager Business Application Services, Microsoft USA) gave us the insider view from a Microsoft Core Service Engineering leader.
Following the keynotes we had seven new tracks to follow:
Digital Transformation
S/4HANA
Strategic
Optimising SAP
Technology
Customer Experience (LoB)
SAP Innovation
Being close to home, the story of Curl Curl Lagoon's environmental regeneration program using homebrewed IoT devices and SAP Leonardo has been a personal favourite. Paula Cowan (President, Curl Curl Lagoon Friends) presented "Supporting biodiversity in Curl Curl Lagoon with IoT and SAP." I was fortunate to catch up with Paula and the technical mastermind behind the project, Chris Schroefl, founder of Natuvion, showing off their floating sensor array, "Newton."
SAUG Membership
SAUG membership is available to any organisation or individual involved with the SAP product or organisation including SAP acquired companies SuccessFactors, Ariba, BusinessObjects, Concur, Hybris, Fieldglass. Organisations can apply for Corporate Membership where an unlimited number of employees from their company will receive the benefits of membership.
The Sponsors
Such an excellent event would not have been possible without support from the sponsors who attended, spoke and met with SAUG members. Sponsors for this year's summit were:
Platinum Sponsors
Gold Sponsors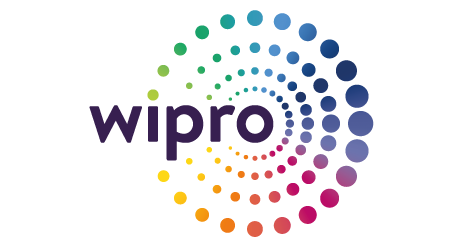 Supporting Sponsors
Media Sponsor
SAP Innovations Stream Sponsors